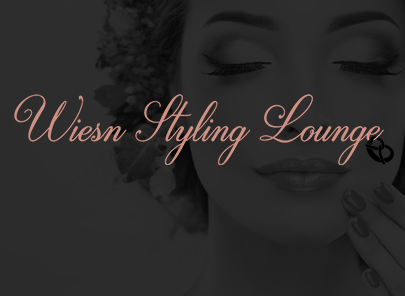 Welcome
//
The latest Wiesn-Trends, the prettiest Dirndl and a perfect Styling combined with Beauty-Treatments, Make-up, Hairdresser and much more. All this with an exclusive service offers the Wiesn-Styling-Lounge for the first time to their customers and guests.
A variety of traditional Bavarian clothing and accessory Labels will be presented in the Lounge during the Oktoberfest and each of them offers a wide range of different designs. The customer can decide by herself, if she would like to borrow the outfit only for one evening or decides to buy the dress.
When the perfect outfit is found the Ladies are welcome to be pampered. Hair and Make-Up Artists will get a stylish Bavarian Dirndl-Look for each of our customers. Additionally the guests can seize the opportunity of lashes extension, manicure or a last- minute-waxing.
After arranging an appointment the Ladies will be pampered from top to toe. Stress free they will be styled perfectly for their visit at the Oktoberfest in our Wiesn-Styling-Lounge to enjoy afterwards a beautiful day and night at the "Wiesn".
Testimonials

. . .
//
Thank´s a lot for the positive feedback!
"War letztes Jahr auch schon bei euch und dieses Jahr komme ich mindestens 3 Mal vorbei, war einfach klasse"
"Vielen Dank für den Rabatt-Gutschein, von dem werde ich bestimmt Gebrauch machen, freu mich schon."
"Ich freue mich sehr, endlich einmal eine Möglichkeit, wo man alles für´s Wiesn-Styling bekommt ohne von Laden zu Laden und Studio zu Studio zu hetzen."